Man Bellies & Hairy Backs Dry Car Wash
Got dirty car windows? C'mon out to the Man Bellies and Hairy Backs Dry Car Wash on Sunday, June 26 fr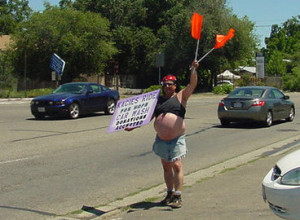 om 9:00 a.m until 3:00 p.m. and we can clean em' up real good. Sponsored by Kacie's Ride for Hope, all proceeds will benefit The Center for Violence-Free Relationships.
We'll be hangin' at Breaker Glass located at 131 Placerville Drive, Placerville and we have some fantastically hairy men folk who'll shine up your windows and vacuum the inside of your car and get it super clean!
Donations accepted, so bring them dirty windows and trunks & we'll see ya' there!!!
Can't make it that day? Make your donation today!